Sarah George
Owner / manager Sarah George has over 30 years industry experience which includes event horses, show jumpers, polo ponies, endurance horses, hunters, show horses and race horses. She is also an experienced stud groom and has spent time working in a veterinary practice. She has vast experience of rehabilitating horses post injury.
She has successfully trained numerous Point to Point and Hunter Chase winners and has started / broken in many horses who have gone on to be extremely successful in a variety of disciplines as well as many pleasure horses.
She competed her own horses at dressage and eventing and has competed horses for various owners gaining much success. She has regularly represented the riding club on teams and is currently the Team Manager for the Horse Trials / Arena Eventing and Eventers Challenge Teams.
Sarah holds the following industry qualifications:
BHS AI
NPS Stud Grooms Diploma
ANCEBM – PD
As well as these teaching / lecturing qualifications:
Cert Ed – PCS
NVQ Assessor
IQA / Internal Verifier
Ashley George
Ash joined the team in July 2013. He has a lovely quiet manner with the horses and is particularly good with the youngsters, helping with all the backing and starting.
He competes the young horses as well as our own competition horses and has had many successes.
He has gained the NWBD Level 2 in Horse Care and Riding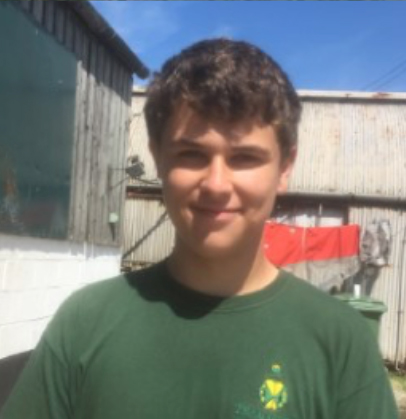 Alex
We have dedicated yard staff who work very hard to ensure that the horses receive top class care.
Apprentices / Students
We currently have the following students and apprentices:
Coming soon.
Other professionals with whom we work
B & W Equine Vets
Farrier – Duncan Thompson
Equine Physiotherapists- Anna Davison
Equine Therapist– Teresa Pritchard
Saddler– Julia Garrett of Garrett Saddlers